So apparently, another facet of my ever complicated personality is the party girl of the nineties.
She (obviously) was super active during the nineties, but in particular during the latter part of the decade after I had a child but before I met my (now ex) husband (much to his disappointment because I believe he thought he was marrying the party girl but unbeknownst to him I had killed her off after one too many all-nighters and a bout of anxiety attacks right before I met him).
She did come out a few times during our marriage, but rarely when the children were small (nothing more hideous than trying to parent badly with a hangover) and then just rarely. Once I necked Black Sambucca out of the bottle at a wedding, and that may have been the last fatal straw for the party girl. That was in the 2000's though, when she was slightly more desperate.
But anyway, the great revival happened at the Wedding Dress Party, without any effort or desperation or anxiety. And certainly without any pretending.
Saturday morning didn't start well. There may have been tears on waking. OK there were. The spray tan looked good, but really only a bandaid. I may not have clarified previously that my desire to be the hottest single divorcée of all time at the party was not actually to try to secure myself a husband (or any interest from men at all actually) but for my own sense of self preservation. And a touch of vanity to do with being 40 this year. Spray tans and nice eyebrows really help, but my whole who-ha is with what's been going down on the inside, so luckily another one of my beautiful friends offered to help me with that on Saturday morning, and I spent 2 hours getting grounded with reiki and meditation music and one of the most delightful ladies I know at her most beautiful in the world farm (seriously beautiful, and not just because I had reiki). And then? The rest was easy.
I had a kind of Grecian braid and curly hair done at the salon, but by the time I had tried not to touch it the back had gone straight and I seriously had a 90's curly top mullet! Luckily another one of my delightful friends has bobby pin talent and fixed it up, and lent me her vintage jewels to wear. And so, me and my beautiful daughter and another beautiful bride made our grand entrance.
I drank lots of champagne. I drank a fresh coconut.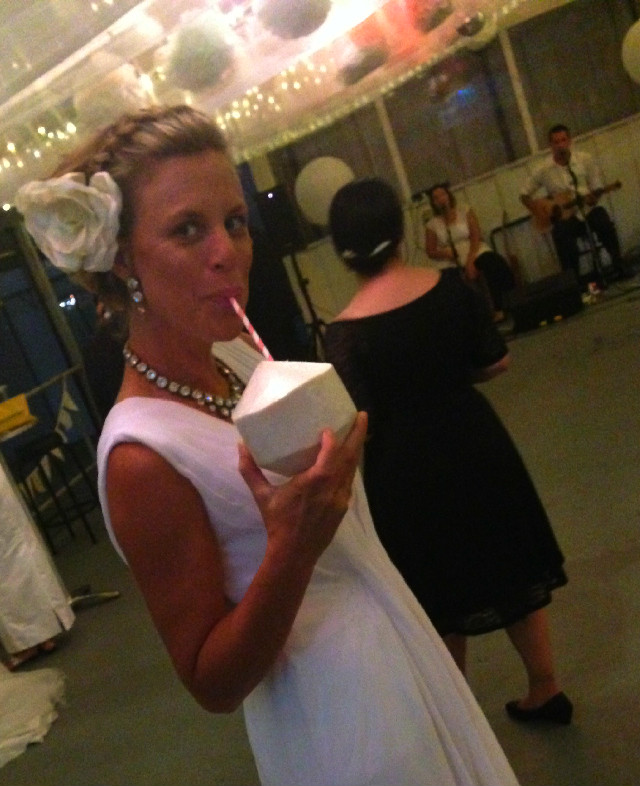 I was one of the judges for most stunning bride and groom. I posted lots of photos on social media for all my friends far away. I danced to the band. I hung with all my lovelies.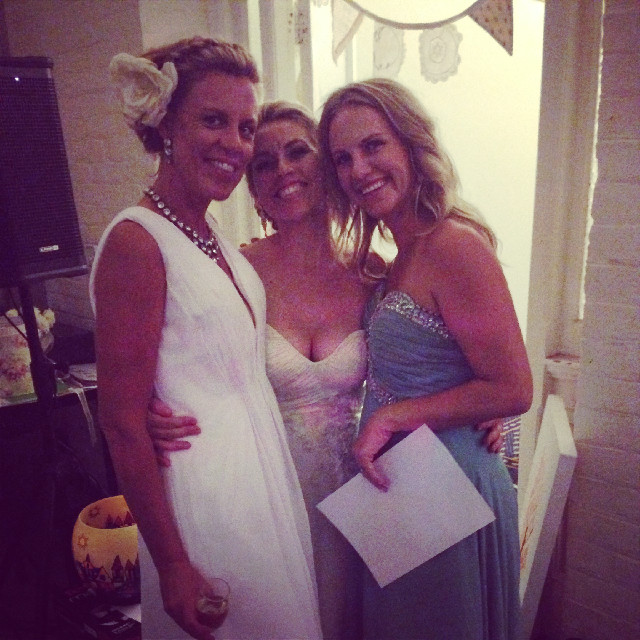 I ate lots of asparagus and yummy cheese. I went hard in the silent auctions and won the health food and the candles. I shed a tear (the ONLY one of the evening) over the promotional video of the children in Bali. I felt my heart warm as I realised even more the gift of giving.
I tried to hide when my friend the MC made a public announcement about my newly broken heart and presented me with a "Bride to Be" SASH, the same colour pink as my ball dress from year 9.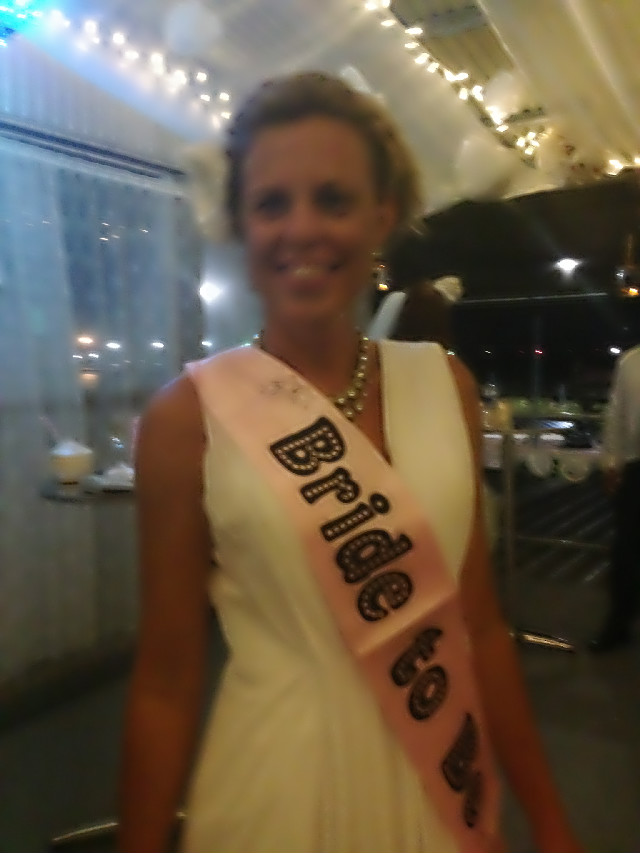 And then I was the auctioneers' sidekick and paraded all the items for auction. Wearing the sash. I played air guitar whilst he auctioned the guitar. I got stupid pictures in the photo booth.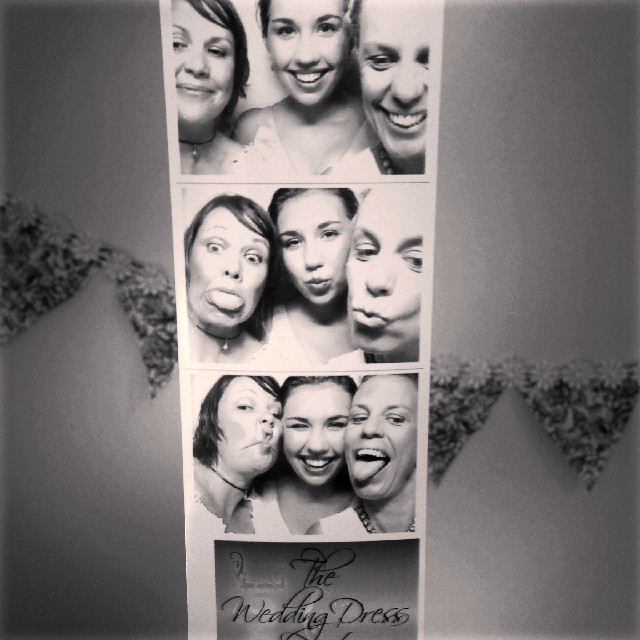 Laughed more than I have laughed since I last laughed like that. Got convinced to have the after party at my house. Walked home in my wedding dress carrying a mixed carton of water and champagne on my shoulder. Stayed up until 3am and only noticed at 2.45am.
There was this point where my other delightful friend bailed me up inside (this may or may not have been 1am) and held my hands like a high ten and reminded me how much she loves the lost party girl of the nineties, and that my house was full of people having fun and I was having fun, and I was already OK. And she is right. I'm not intending to return to my wild youth, but I am digging out the fricking air guitar, and the fun and funny friend, and the one who trusts that she is beautiful on the inside and doesn't have to do anything special to be that. I'm drinking some more coconuts, and pulling stupid faces and being honest about what I want in my world. I'm OK, I already was, I was just trying to be someone I thought I was meant to be being, instead of just being all of who I am.
Here's to the long lost party girl of the nineties. I'm stealing back some of your moves chick, the funny ones. And the ability to stay up late. That's helpful on occasion.