Through-out my life I never took enough time to create any space for what I truly wanted to arise. I didn't even take enough space to know what I truly wanted.
And so I lived a life that was mostly reactive (to the things and the people around me) and I spent a lot of time surviving. Surviving well, but not stepping into what was entirely possible for me. I didn't take space because I was terrified of what I'd find.
My message, always (but especially at this of the year and the decade) is to make some SPACE.
It doesn't matter what it is that you want, it's time to be enough in yourself to have that.
Make space.  Take a break.
Sometimes you have to let go of things (this is not a guide to end your relationship by the way, but you can certainly let go of how it has been to get what you want). You have to make space in the life that you have for the person who you are to breathe. She was not put here to survive. She was not put in this world to be something for others or to struggle.
She was put here to be magnificent. She was put here for a purpose. And when she gets some space to come out, life starts to feel really different.
And I would love that for you. Watch my video below.
Big loves xx
Fleur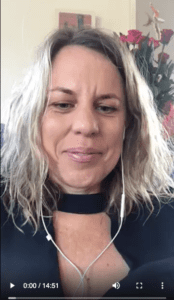 If you enjoyed this blog you may also enjoy Lost in Space.