So I got busted at the Post Office today for trying to recycle (or more aptly upcycle) a passport photo from 5 years ago. It's still the photo on my current passport BUT in the name of MOVING RIGHT ALONG I planned to change it back to my maiden name this week. Got totally busted, and as punishment I had to have another passport photo taken TOTALLY UNPREPARED. My hair looks like it did when I worked with my first client session at 6am. She photographed me mid session and put it on Facebook. I could see myself in the bottom of my screen on Skype and (I'm not sure if everyone is as vain as me and can't stop noticing!) it was totally distracting, and in the early morning light, with my pink headphones and my name jumper I thought I was coaching like a champ AND looking HOT. Her photo makes me look like I was kicking ass, which I don't recall doing once during our session. I thought I looked like this: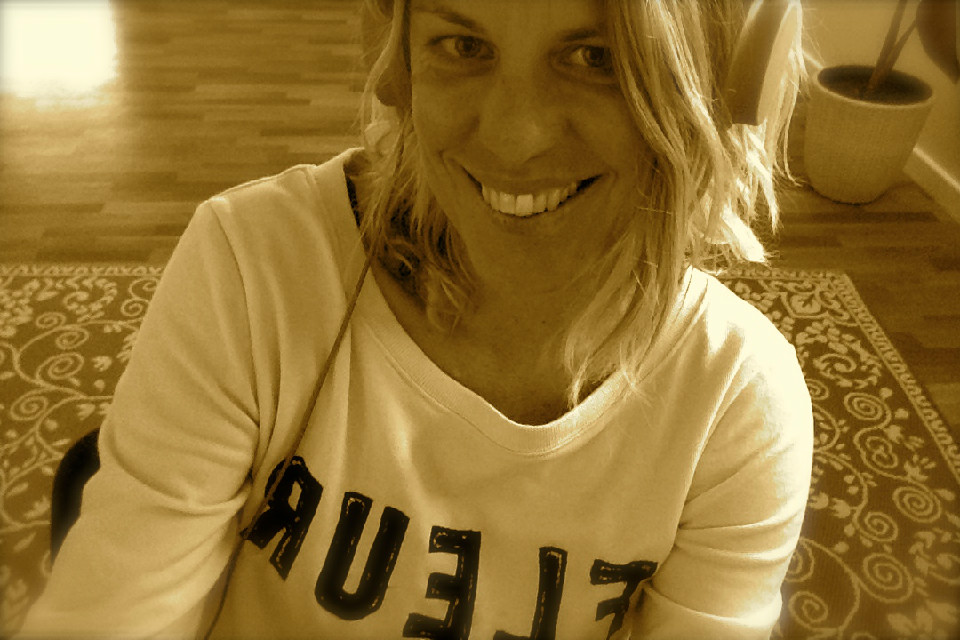 Anyway, once again totally OFF TOPIC and vainly posting pictures of myself that I've edited to make me look hotter. I should be more…..well the opposite of vain whatever that is. Unvain? Vainless?
Passport appointments are always so hardcore and I always get a bit anxious about them because the littlest thing can mess it all up. A signature just outside the line. A typo. Not having a copy of one of the multitude of documents required. A five year old photo. I personally don't think I look that much older, but obviously my hair had just been done in the previous one (unlike today) and to be honest, I didn't actually know it was five years ago. I thought it was like 2. And I guess I still think I'm 20.
I'm not sure if I'm vainer because I'm 40. Or because I'm single. Or just because I've always been vain. I certainly think it's very shallow and ridiculous, but then at times I like to be shallow and ridiculous and I think that's OK. Best to own it really. I don't use the App that beautifies and makes your skin all moist all glowy, but I do use angles as wisely as possible and I don't mind a bit of filter. A friend came over the other day and I was feeling a bit trashed after the party season (I find hangovers not so hideous, but the Tuesday blues get me with a vengeance, which is another very appropriate reason for me not to drink. Being totally bummed on Tuesdays (or if NYE is on a Wednesday, then Saturday) is more boring and lame that having a headache on Sunday) and she wanted to take my picture with her in my kitchen. I complained. She called me vain, made me have a photo and posted it onto social media. And I'm all like, off it. I have put that dress into the recycling (NOT the upcycling) and have generally attempted to do my hair everyday since. Except today!
I think this is all happening because I have an ACTUAL photo shoot on the weekend for my website. Photos of me! By a photographer who's job it is to make me look all moist and glowy. I'm sure it'll be fine, but obviously my vanity is having a mo with all the photos. Last time I had a professional photo shoot done it was totally beautiful and tasteful and done in underwear by Carrie Young. She used some of my photos for promo and one day when I got the daycare the manager said to me, "Oh my god, I saw your photos, they were beautiful, you look like a model, does she use Photoshop?" all without taking a breath. I said. "Maybe". A little miffed.
Anyway in an effort to purge the Tuesday blues and get all naturally glowy for Saturday I'm on the juice cleanse, which is already making me feel really intense! Heart racing. Intense.
And vain. Vainer. As vain as they come!