I have discovered (or rediscovered, or been reminded or remembered once again) that when you 'allow' sometimes (almost all the time) things happen. I recall the energetic of manifesting, and the idea that if you focussed enough on what you wanted then it could come to be. But the bit which is as important, or perhaps even more important, is the energy of allowing (and I'm not sure all the manifesting guides talk about this – which could be why you are super clear on what you want and it's still not happening).
Allowing is not passive. It's a highly active energy. It is open and and expansive, but not hustle or pushing. It is centred in faith and trust, but also sure. It's the feminine flow or being, versus the masculine doing.
The past few weeks I have had this big (massive, huge, never-ending) list of things to do and yet it didn't matter what needed to be done or what needed to be decided many of them just didn't seem to happen (many things happened but not those things). And yet, when I was clear what needed to happen, but let go of exactly what and how they had to unfold, and took away the pressure and the obligation to them, things unfolded. That's allowing.
And to even have the energy for allowing you'll need space. Space allows what's possible to arise.
I would love that for you. Watch my video below for my messy-haired, real life version of getting a blog done, and the magic that arises when you take the pressure off.
Big loves xx
Fleur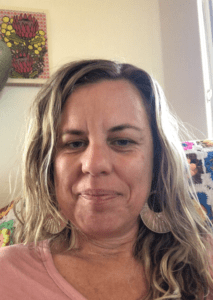 Divine Feminine Rising Retreat
If you are interested in my Incubator, the next ones are planned for May and October. Be sure to enrol in my newsletter to receive updates on the start dates.