Once upon a seaside town there lived a couple and their family. They had some friends who were having a hard time with Sundays. One of those friends may have written a blog about the melancholy she felt about Sundays. When he read the blog the husband wrote a post on his friends' Facebook page offering to reinvent Sundays at their house, and create a new beach at their beach. Their melancholy friend cried when she read it because she couldn't believe she had such beautiful friends, and also because she was melancholy and tears just seemed to leak out of her eyes whenever she felt loved. The next day she was dropping her children at school and she saw the couple driving by in their station wagon. The wife hung out of the window and called "We're reinventing Sunday this weekend, come for breakfast!" and the melancholy one waved and was glad she was wearing her sunglasses so her eyes didn't leak in front of the cross-walk lady who knows all her children's names by heart.
The bit of the story she didn't know until later was that as they drove away in their station wagon, the husband said to his wife "Did you read my Facebook post?" and she said "No, why?" and they realized they had both had the same unspoken idea, unknowingly created from the same page of the book of their life together. Pretty cool huh?
And that Sunday, they hosted The Sunday Porch for their friends, in their beautiful garden beneath the Poinciana tree. And there was coffee and fresh juice, and quinoa granola and yoghurt, and fruit and pancakes and ice cream and French toast and zucchini fritters with rocket and smoked salmon and guacamole and salsa, and  bacon and eggs and mushrooms.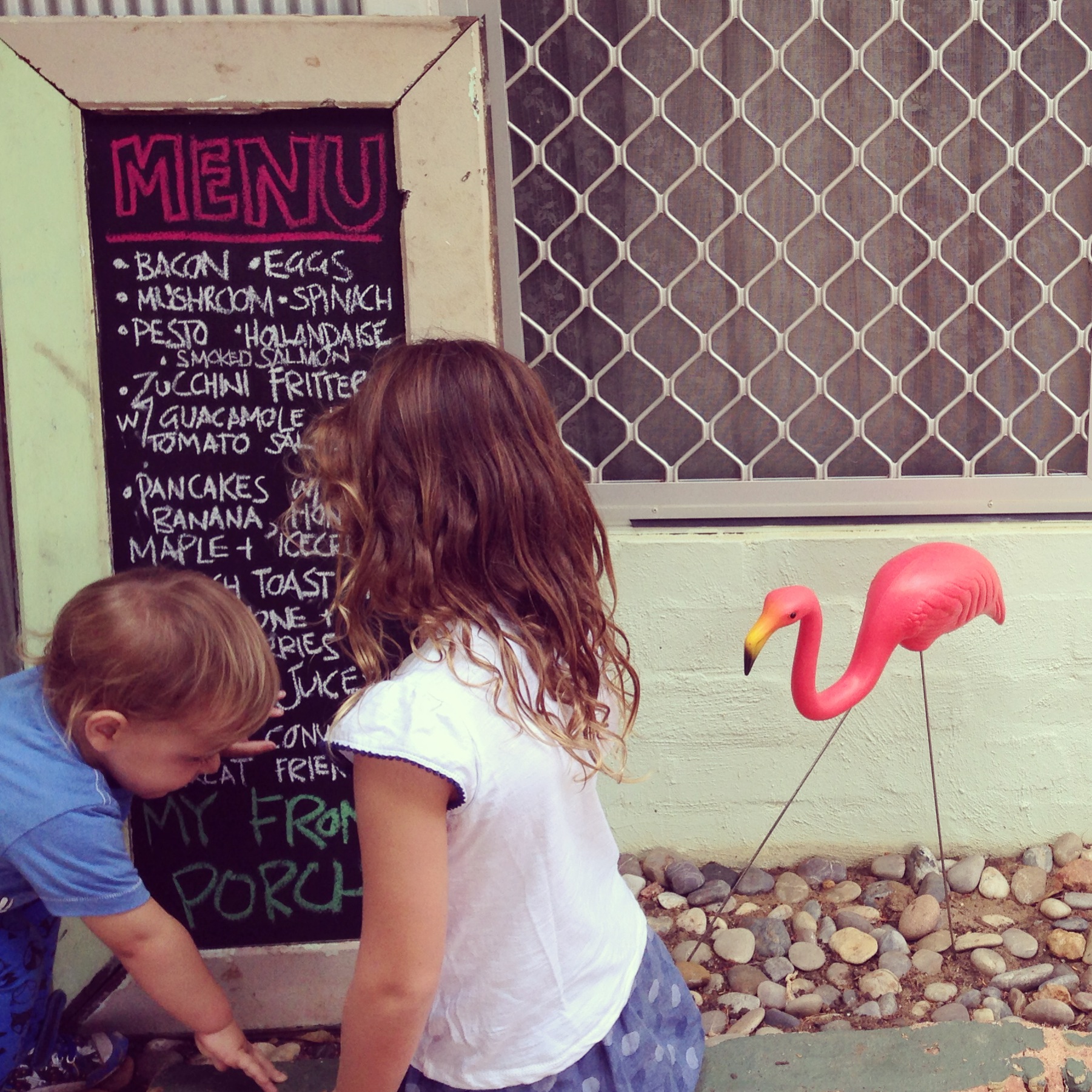 And friends and kids and a few hangovers and even a hula hoop at one stage. And someone said "This feels like Christmas" and everyone agreed. And then someone else who didn't hear the first comment, came out from inside and lay in the hammock and sighed contentedly and said "This feels like Christmas".
And they all lived happily ever after, and Sundays were forever like Christmas.