So my amazing and beautiful friend is planning a charity event in our town THIS WEEKEND, and I'm beyond myself excited.
For any of you who have been reading my blog for the past couple of weeks, you will know that me being beyond myself excited is a big shift. I'm writing this because I want you all to be there, not just for all the reasons below, but for the main reason that this event is the culmination of a dream for her to make a contribution to the world in a way that was bigger that just herself.
The proceeds of The Wedding Dress Party go the Bali Jepun Foundation – Bali Jepun Incorporated is a non-profit humanitarian organization dedicated to educate, improve the wellbeing, health and self-sufficiency of children and families living in poverty in Bali, Indonesia.
And why does that matter to me? Because once I had coffee with my amazing and beautiful friend and she told me about the difference she and her family were making to the life of their sponsor child in Bali and to her family, and in that conversation I saw her connectedness, her belief in something bigger than herself and her place in the world. And if one family can make such a difference to another family, what is possible to the world?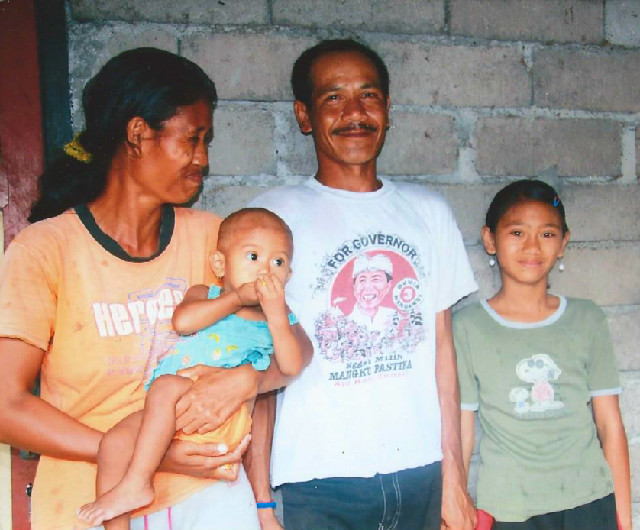 And then there's a whole heaps of other fickle reason why I'm excited, and forgive me for being a fickle, shallow, middle class, nearly 40 something. Can't help it. Blame the part of my ego who is not a librarian.
a. I'm competing for the hottest single divorcee bride at the party. Not that there's an official competition, but I'm pretty competitive. I'm still choking on the whole "single" part of that, but choking or not, I'm gonna be hot. I know I can win because I won Miss Junior Dellahale in Year 9. Yep, I got a sash. Not sure if there are sashes at the Wedding Dress Party, but just putting it out there. The sash is MINE!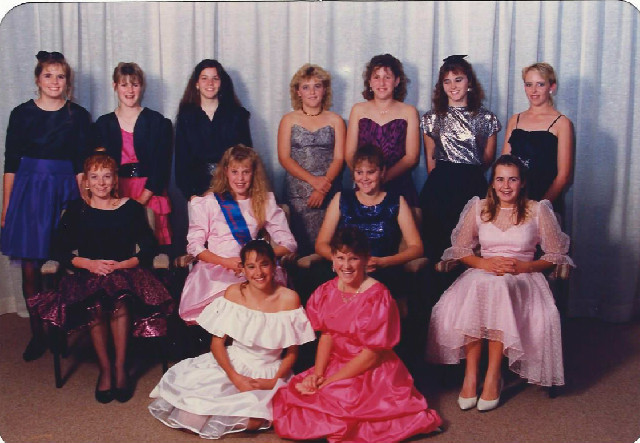 b. To pull off the above I'm wearing my 17 year old daughters' prom dress! Yep. I'm so frickin proud of that! And she, my most beautiful inside and out daughter is wearing my actual wedding dress. How cool is that?

I'm getting a spray tan because the prom dress is really LOW CUT (read slutty bride style) and I'm getting my hair done at Hot Locs (keeping brides hot since 1980 something).

Book in

. It's that serious.

There will be lots of lovely husband type blokes there wearing their finest! Noice.
I hear that a high profile (read CELEBRITY) local couple are MC-ing. They will kill me for saying that, but that's the trouble with being famous, you so gotta play it down. I love those two, and they are soooo funny, and together, on stage – well what more could a celebrity couple want? Think of the photo opportunities.
The catering. Fleur High Tea. Not sure out there who knows my name. It's not my business, but it could be. And my beautiful daughter works there too.
Me and The Missus are playing. Awesome music. And they have a weddingy kind of name!
I have seen how my amazing and beautiful friend can't fit in her office because of the donations for the auctions. People are so generous, and as that pile grows so does my heart. For her and her dream, and for the people her dream makes a difference to.
There's going to be WHOLE COCONUTS there to drink. My favourite non-alcoholic beverage of choice. Bali-style as well.
And in the end, my dream is to one day get married again (just once!), and to recreate my family within that, and have a solid foundation from which to do all I dream of. With my forever person. And I'm not so unrealistic as to expect that anytime soon (read 12 months at least!), so I'm going to practice just one more time. Here's to brides and grooms and dreams and love and having a solid foundation to make a difference in the world. Let's all get excited about that!
The Wedding Dress Party – for more info and to book your ticket! If there are any left!